DRX 9000 Spinal Decompression
The DRX 9000 True Non-Surgical Spinal Decompression System provides lasting, corrective relief for patients suffering from herniated discs in the neck and back, sciatica, bulging or protruding discs, degenerative disc disease, and spinal stenosis.
Disc and nerve pain is alleviated by decreasing the size and severity of disc herniations and through rehydration of degenerated disc tissue. The DRX 9000 provides patients with a great, non-surgical, drug-free approach to severe neck and back pain, and allows them to avoid unnecessary back surgery.
Schedule spinal decompression today, call 386-337-3884.
Articles
More Information
More Services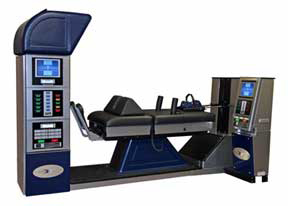 Featured Testimonials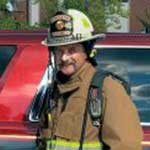 "The left side of my neck, my left shoulder and my left arm were all very painful, and I'm not proud to say it, but I wasn't very nice at home or to my co-workers at that time," Hugh confesses. "My wife was the first one to point that out to me. She said I was almost like a different person.
"It was because my neck, shoulder and arm were hurting so bad that I had to hold my arm up. At that time, I could not raise my arm up over my head. I couldn't turn my head, so if I was driving and needed to change lanes, I had to turn my whole body to look."
Hugh Brown
"It made doing everything difficult. I have grandkids and they're young toddlers. They're very active and love to play with their granddad, but that was very difficult. Exercising was difficult, too. My wife and I enjoy a good walk early in the day, but I couldn't go at the pace I like to. And if I ever did yardwork or tried to play golf, I suffered for hours afterward."
*Results not typical. Results will vary for each individual.
Larry Gonzalez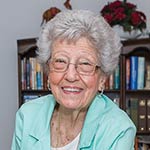 "I would say that after the fourth or fifth treatment, I wasn't feeling any more pain, which was quite a relief because the bulging disc I had was a real doozie," Carolyn says. "I was in a lot of pain, but now I feel great again, and I'm back to doing all the things I like to do."

Carolyn McPhail
*Results not typical. Results will vary for each individual.

"It was hard to walk or to bend," Tom recalls. "It cut down on a lot of the things I normally did, like walking a lot and playing with the grandkids. I didn't feel good about that because I've always been active and was used to playing with them. They'd ask, Granddaddy, do you want to come out here and play with us? And I'd have to say, Oh, not today. Granddaddy can't do it."
Thomas Bush

"I'm fortunate that I don't have to work for the money anymore," says Carolyn, 77. "I do it more for the challenge now and because I really do love to work. I especially like administrative work. That's what I've always seemed to gravitate to."
Carolyn Finch
Disclaimer
DeLand Chiropractic & Spinal Decompression complies with applicable Federal civil rights laws and does not discriminate on the basis of race, color, national origin, age, disability, or sex. DeLand Chiropractic & Spinal Decompression does not exclude people or treat them differently because of race, color, national origin, age, disability, or sex.