Former baseball coach finds relief without drugs, surgery.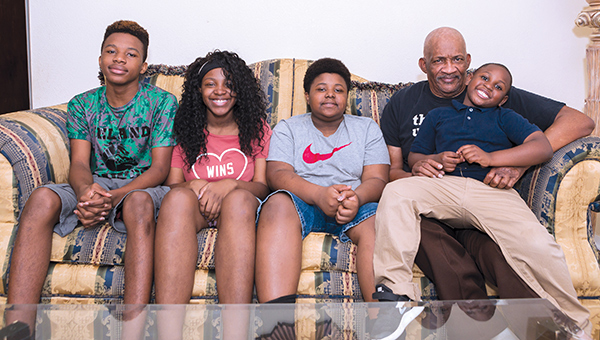 Tom Bush has spent a lot of time on baseball diamonds across his 74 years, playing in his younger days before coaching high school teams during his career in education.
A social studies teacher, he landed his first coaching job in the fall of 1966, in an era when public schools still segregated black and white students. Tom won state championships in his first two seasons coaching prep baseball. After he transferred to DeLand High in 1970, the teams he managed always posted a winning record.
Tom eventually retired and slowed down, as most people do. Among his life's pleasures are watching college sports and pro football, plus having fun with his grandkids. He has six, ages 12 to 27.
In the summer of 2016, however, Tom began suffering from what he describes as an "awful pain" in his back that nearly ended life as he knew it.
"It was hard to walk or to bend," Tom recalls. "It cut down on a lot of the things I normally did, like walking a lot and playing with the grandkids. I didn't feel good about that because I've always been active and was used to playing with them. They'd ask, Granddaddy, do you want to come out here and play with us? And I'd have to say, Oh, not today. Granddaddy can't do it."
Tom's aching back also made it nearly impossible for him to rest.
"At night, I couldn't sleep," Tom recounts. "You just sit there and your eyes are open and you're saying, Oh, Lord, I'm just miserable. You almost want to give up."
Tom had no idea why his back was bothering him. He hadn't strained it lifting anything heavy. He hadn't had an accident. And he'd never played football or other contact sports.
After three months of agony, Tom heard from a friend at church about Jeremy M. Gordon, DC, and made an appointment for an evaluation at DeLand Chiropractic & Spinal Decompression.
"We did x-rays, which showed arthritic and degenerative changes," Dr. Gordon reports. "But x-rays have their limitation in that you can't see the soft tissue. You can't see the discs or the thickening of those ligaments. You can't see the nerves and the muscles. Based on the x-ray findings, we treated him accordingly.
"We did some regular chiropractic care, a four- or six-week treatment plan," Dr. Gordon continues. "While he got some good relief intermittently, his symptoms tended to come back after a period of time. We started digging deeper, and that's when he had an MRI, which showed the more significant spinal stenosis, multiple disc bulges and nerve impingement issues. What we typically see when there's significant stenosis or disc issues is that the chiropractic care doesn't provide lasting relief."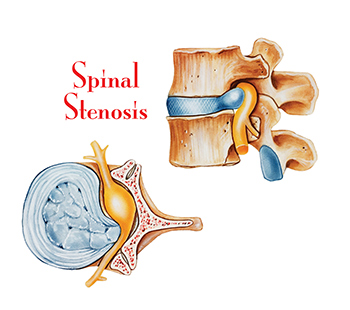 Spinal stenosis, or narrowing of the spinal canal, "is usually a consequence of a multitude of things," Dr. Gordon educates. "Disc issues are one of the most prominent causes. There are also things like arthritic and degenerative changes in the joints of the spine. There's thickening of some of the ligaments within the spinal canal. The fourth thing that can contribute would be some misalignment, or shifting forward or backward, of bones in the spine."
Gentle Stretching Is Key
Dr. Gordon suggested that Tom undergo spinal decompression on the DRX9000 system, which he uses because of its precision and reputation for effectiveness. The noninvasive, nonsurgical therapy relieves pressure from bulging, herniated or protruding spinal discs.
It's also used to relieve spinal stenosis, degenerative disc disease and neuropathy in the arms or legs, as well as post-surgical neck and/or back pain. Radiating discomfort, numbness or tingling often results from protruding discs in the neck or back that contact or compress nerves extending into the limbs.
"Think of it as an overinflated tire or water balloon that's being squeezed from above and below so that it bulges or distends outward," Dr. Gordon explains.
Tom began what the chiropractor calls the "full protocol," which is 24 visits over ten weeks. The DRX9000 system gently stretched Tom's spine while he lay on the treatment table. Through gentle motion, the therapy increased his disc space and restored nutrients and hydration to allow his discs to heal.
"It felt really good," Tom says of the treatments. "The people who administered it were very courteous, very polite, and that helped a lot. They are so happy to work with you and are so friendly. Every time I go in there, they always say, Mr. Bush, how are you doing?"
"Most patients who receive spinal decompression therapy are starting at a pain level of eight, nine or ten on a scale of ten. Most bring that down to a one or a two. Many people become pain free." – Dr. Gordon
A lot of the arthritic and degenerative changes caused by spinal stenosis are permanent and can't be resolved without surgically removing ligaments and other tissue, Dr. Gordon points out.
"One of the only things that you can address conservatively in a noninvasive way for severe stenosis is the disc itself," he adds. "By doing the decompression treatment, you can reduce the size and severity of the disc bulges or protrusions and open up the spinal canal. It doesn't have to be a drastic change in order to get some drastic results and reduction in symptoms for these patients.
"I've seen patients on whom we do pre- and post-decompression MRIs, and the radiologist will indicate a three-millimeter reduction in disc bulging, or something along those lines, and the patient will be totally symptom free. So, it doesn't have to be a huge, ninety percent reduction in the size of the actual bulge in order to achieve some significant changes."
Descending the Pain Scale
Dr. Gordon's usual goal for his patients is a 50 percent improvement in function and a 50% reduction in pain within the first two weeks. He emphasizes, however, that each person's case is unique, and not all patients achieve the same results.
"Most patients who receive spinal decompression therapy are starting at a pain level of eight, nine or ten on a scale of ten," he states. "Most bring that down to a one or a two. Many people become pain free."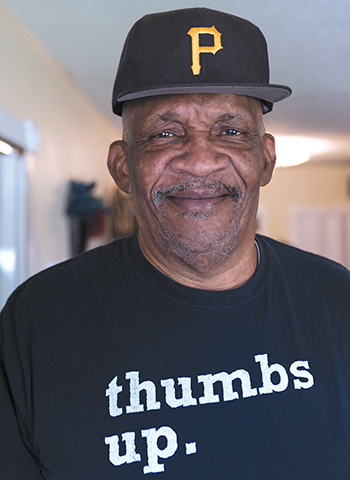 Tom says his pain was at ten when he started spinal decompression and that he felt better by the third or fourth treatment.
"His pain level had dropped about fifty percent by that point," Dr. Gordon concurs. "The pain and numbness in his feet started to improve, and that's something we typically see when we start working on these conditions.
"As that spinal canal is opened up with the decompression, the nerves are not withstanding the same amount of compressive force. As a result, the nerve impulses are able to travel down to the legs and back and forth, and the patient is able to perceive better sensation in the legs and feet, and the pain level decreases usually quite quickly."
Now, Tom rates his pain at one, and he reports that he has resumed his normal routine. He is also strengthening his back with workouts, though nothing strenuous, at a local fitness center.
"We tell patients if they can follow through with the core strengthening and stabilization exercises that we recommend for them when they're wrapping up the treatment protocol, it's very rare that they ever have to come back and do any kind of follow-up on the decompression," Dr. Gordon stresses.
Though Tom and Dr. Gordon no longer see each other regularly, they share an affinity for one of their community's landmark institutions: DeLand High School, established in 1922.
"At night, I couldn't sleep. You just sit there and your eyes are open and you're saying, Oh, Lord, I'm just miserable. You almost want to give up." – Tom
Dr. Gordon, who moved to DeLand as a third-grader, graduated with the Bulldogs' Class of 1991. He was there during Tom's tenure but never took any geography or history classes from him.
DeLand may be a "decent size" city of 20,000 to 25,000 residents, Dr. Gordon estimates, but it still retains some small-town characteristics.
"It's not an uncommon thing to run into people that I may have gone to school with or had as a teacher at one time or the another," he states.
The two men also share a natural rivalry because Dr. Gordon went to Florida State University, while Tom roots for the University of Florida. Tom is also an ardent Washington Redskins booster and often sports the team's burgundy and gold. The fact that those colors are very similar to Florida State's garnet and gold was the source of a lot of ribbing from Dr. Gordon.
"Every time I'd wear my Washington Redskins colors, he'd say, Oh, you're wearing Florida State colors," relates Tom, who describes Dr. Gordon as a "fantastic guy."
"He's very patient, always wants to help you and give you the best solution that he feels is necessary," Tom adds. "I just enjoy him. He's a very nice guy."
As for spinal decompression, "it has helped me tremendously," Tom raves. "It gave me my life back."