MeStrong
Uniting Comunities Since 2012
2020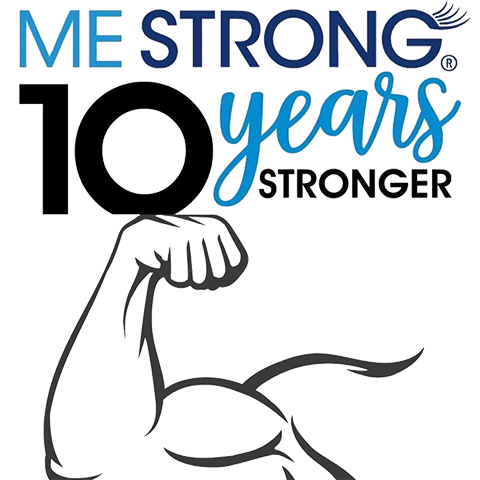 ME STRONG was founded in 2012 with the dream of bringing hope and happiness to individuals whose lives have been affected by a cancer diagnosis. When Linda Ryan was diagnosed with recurrent cervical cancer her close friends organized the inaugural ME STRONG 5K in honor of Linda's commitment to fitness and determination to persevere. The event was an overwhelming success and was the dawn of something much bigger, a movement of people united in the belief that no individual is alone in the fight against cancer.
Through fundraising efforts primarily from the annual ME STRONG 5K the charity eases the financial burden for Central Floridians undergoing cancer treatment by assisting with primary household bills. ME STRONG is also committed to funding research efforts in search of a cure. Through 100% volunteer efforts ME STRONG has donated well over $1 million dollars to support cancer patients and fund groundbreaking research grants.
The passion and commitment of the ME STRONG community continues to strengthen by the day. It has evolved into a movement of people who share the common desire to be a ray of light and a giver of hope to Central Floridians navigating life with cancer.
For more information please visit us at mestrong.net
---
Susan G Komen
The Susan G Komen is a foundation whose goal is to continually save lives by meeting the most critical needs in their communities, and investing in breakthrough research to prevent and cure breast cancer.
2018
DeLand Chiropractic & Spinal Decompression is once again privileged to honor the memory of Sheila Dunn, our Patient Care Coordinator - Kimberly Dunn's mother, who passed away from breast cancer last year. For October 2018 we have donated $1,364.00 to Susan G Komen for the Cure foundation to help find a cure for this dreaded disease that affects so many women across this country.
---
2017
In honor of our patients and family members suffering with this dreaded disease, during the month of October 2017, DeLand Chiropractic & Spinal Decompression donated a portion of each patient office visit to breast cancer research. With the help of our friends, patients, and families, we were able to raise $983.00!
Website Link: ww5.komen.org
Journey's End Animal Sanctuary
Journey's End is an animal sanctuary that provides lifetime care and shelter for dogs, cats, horses, pigs, sheep, and birds that have been abused, neglected or have special needs. Rather than emphasizing adoption, Journey's End provides a homelike setting where animals can enjoy the remainder of their lives in a comfortable, loving atmosphere.
During July 2018, DeLand Chiropractic & Spinal Decompression is partnering with Journey's End Animal Sanctuary to help gather much needed supplies for animals who have been abandoned or neglected. We will be collecting the list of supplies below at our office between 7am - 7pm, Monday through Friday.
Needed Supplies:
Dog Food - 4health Healthy Weight Formula or Blue Buffalo Healthy Weight Food - canned or dry. Milk bone dog biscuits (small & medium).
Cat Food - 4health Healthy Weight Formula or Blue Buffalo adult cat food - canned or dry.
Horses - Purina Senior Equine food
Pigs - Vietnamese Pot Belly Pig food FrontLine flea treatment - medium
Dog & Cat toys
Dog & Cat beds
Website Link: www.journeysendsanctuary.org